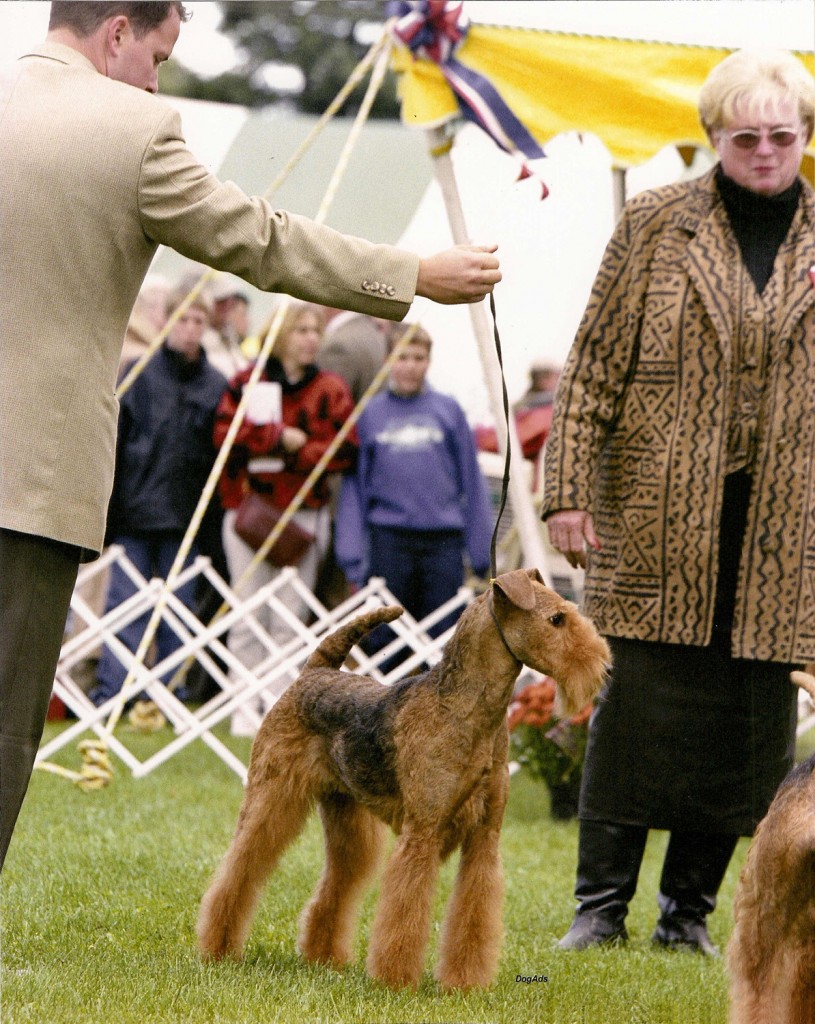 DOB: October 28, 1998 – present
Sex: Female
OFA: Good AT-3218G27F
AKC Reg. # RM25889501
Sire: Ch Serendipity Terrydale HK-XF RM17064009 OFA 32G
Dam: Am & Can Ch Tartan Scottshire Kristina RM10952201 OFA 25G
Litters:
Nicholas x Naomi, June 14, 2004
Nicholas x Naomi, July 5, 2005
Get:
Am & Can Ch Penaire's Commodore
Am & Can Ch Penaire Regalridge Copper Penny
Am & Can Ch Regalridge Penaire Bronco Bill
Naomi – the only female in her litter of 8 and beautiful as her name (Naomi) denotes. A sister to Ch Tartan Scottshire Ultra Glide "Harley",#1 Airedale All Systems, and Best In Show,Montgomery County 2002.
Naomi was Best Bred by Exhibitor at the ATCA National Specialty, at Sacramento in 2000 and owner handled to her championship. In 2001 she was #7 Airedale Bitch, Montgomery Award of Merit Winner, 2 Group Wins and Multiple Placements. In Canada she had 7 Group Wins and Multiple Placements.
She is the proud producer of 3 winning littermates: Sailor,Penny and Billy. Currently (2012) at 13 ½ she has taken over her mother Kristina's spot on the couch in Nova Scotia watching movies with Sue and Naomi's nephew, Moses (Am & Can Ch Penaire Prince of Egypt).
PARENTS
GRANDPARENTS
GREAT GRANDPARENTS
GREAT GREAT GRANDPARENTS
Ch Serendipity Terrydale HK X-F
Ch Terrydales Int'L Affair
Ch Brislines Lady's Man
Ch Sunnydales Doc Holiday
Ch Brislines Inspiration
Ch Terrydales Adorable Lady
Ch Finlair Tiger of Stone Ridge
Ch Briardale Luvs Elegant Lady
Ch Serendipity Rejoices
EngAm Ch Florac King of Scots at Stargus
Eng Ch Stargus Sea King
Florac Bruichladdich
Ch Serendipitys Hosanna
Ch Waggin-Aires Jonah
Ch Serendipitys Classy Babe
AmCan Ch Tartan Scottshire Kristina
Ch Tartan Skyy King O Scottshire
Finlair Scottshire Maui Kris
Ch Fonaire Iron Ancistrodon
Ch Finlair Isis
Tartan Queen Victoria O Scot
EngAm Ch Florac King of Scots at Stargus
Ch Tartan Southern Fancy
Ch Tartan Kris' Miss Fancy
Finlair Scottshire Maui Kris
Ch Fonaire Iron Ancistrodon
Ch Finlair Isis
Ch Tartan Fancy Miss
AmCan Ch Tartan Texas Ranger
Tartans Fancy of Tanworth
New Champion, 2000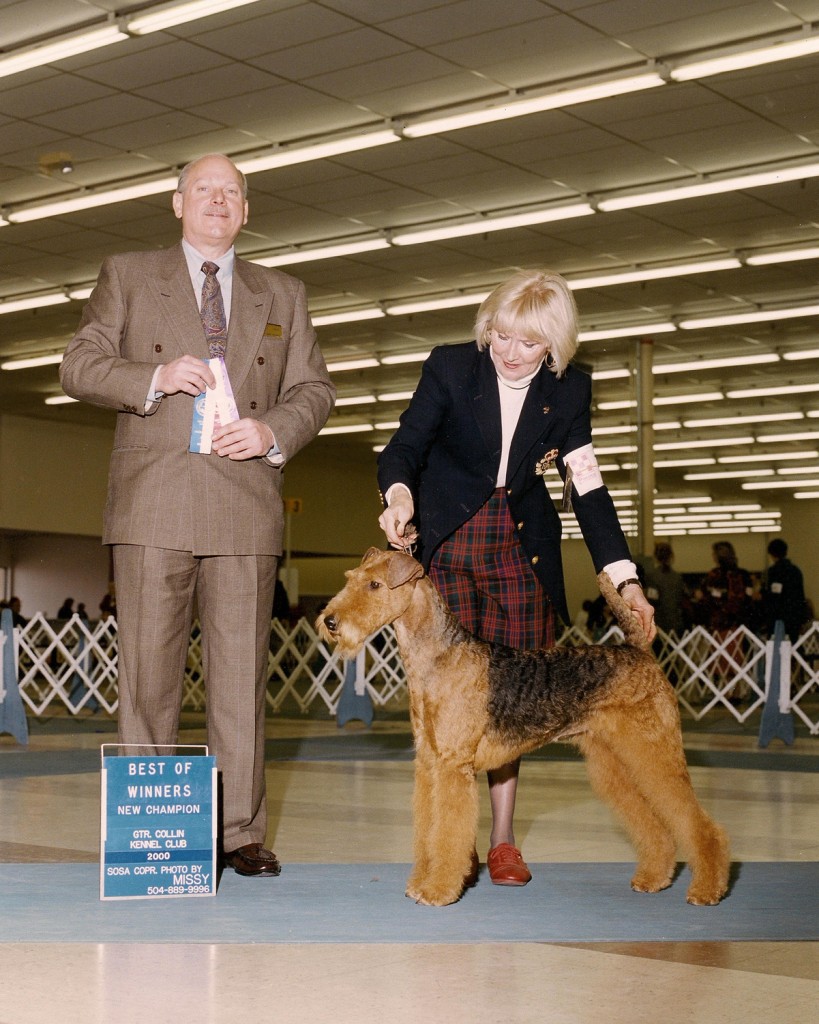 Best Bred By Exhibitor, ATCA Floater, Sacramento, April 2000, Judge Rhonda Davis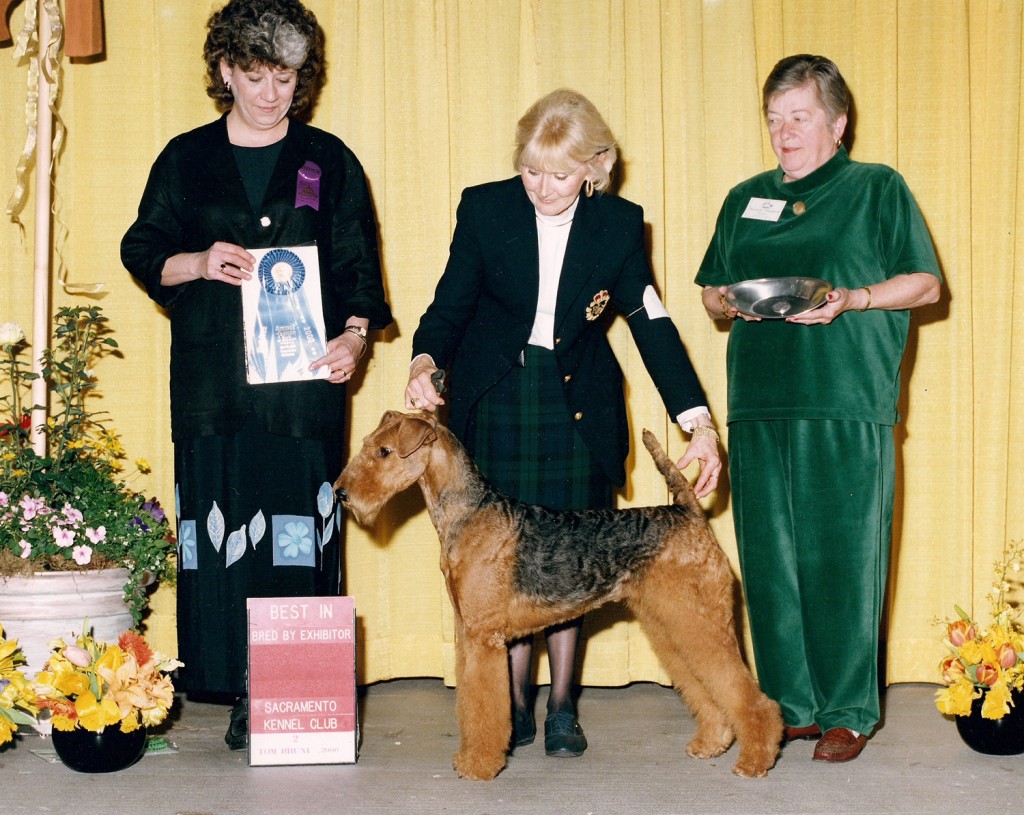 Group 1, April 2001, Judge Edd Bivin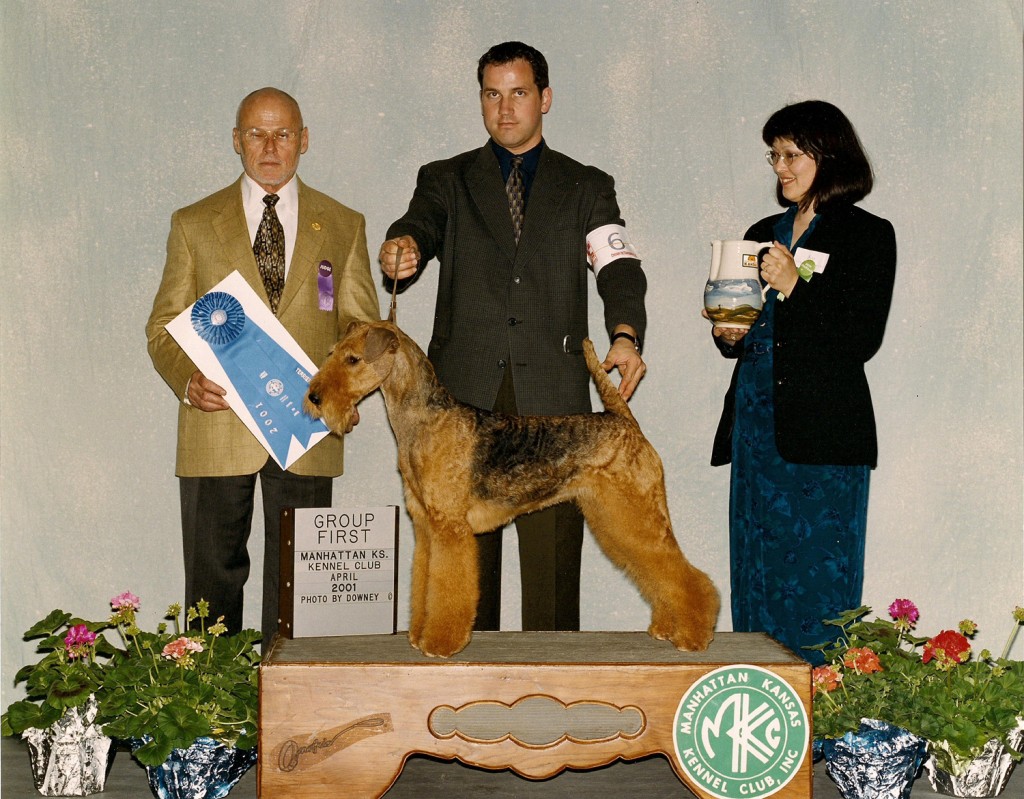 Sparring at Montgomery 2001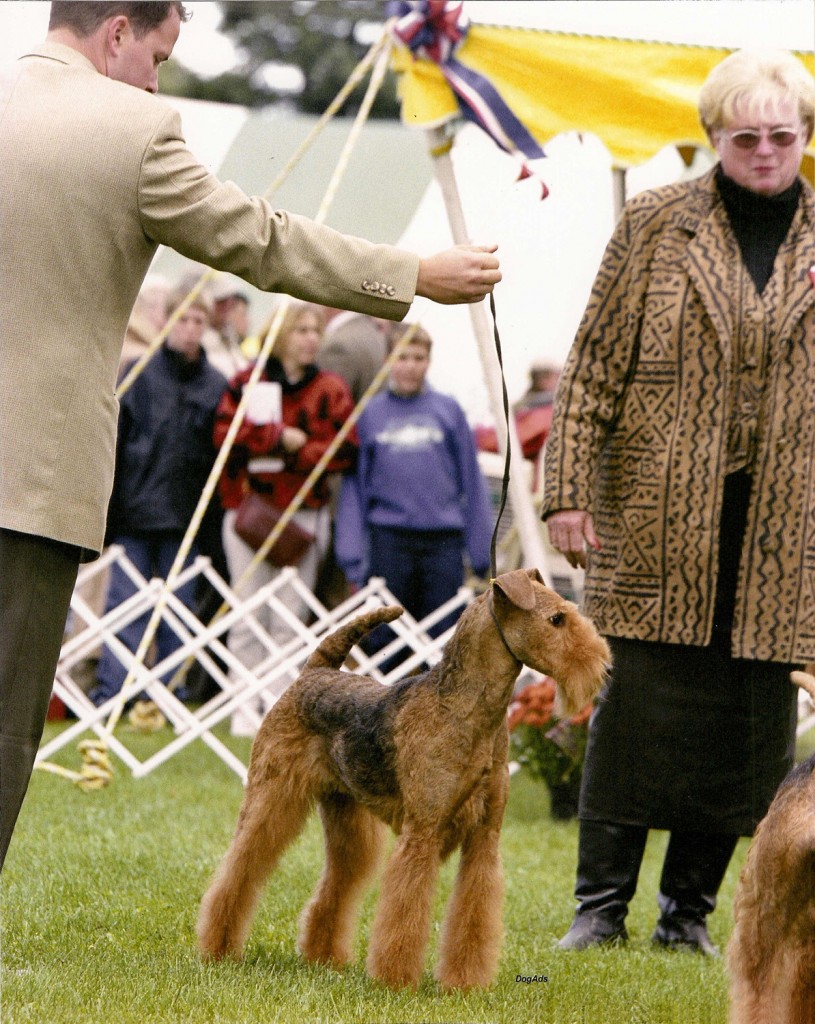 Award of Merit, Montgomery 2002, Judge Merith Kipp